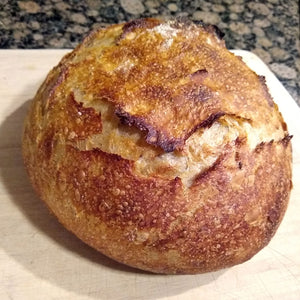 Toasted Walnut Sourdough (vegan)
We've been making sourdough bread for ourselves for a few years, and now you and your family can enjoy it too.
We use best quality ingredients to make this healthy loaf, and plenty of time because sourdough is the slowest of slow foods. This bread is fermented over a minimum of 10 hours.
Important info!
Contains common allergen; wheat and nuts. Please include info on any allergies.