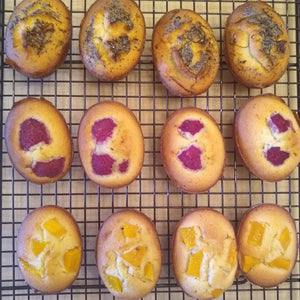 Friands (optional GF)
Small on size, big on decadence. These little cakes of French origin are very popular in Aussie cafes. They are rich in butter and ground almonds, and use egg whites only.
They work just as well gluten free.

12 per order, mixed flavors. 
Important info!
Contains common allergens; eggs, dairy, wheat & nuts (unless gluten free is requested)
Please include info on any allergies.