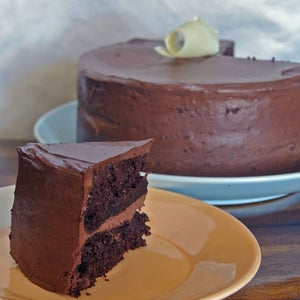 Keto Chocolate Cake
"I can't believe it's not carbs!"
Really, no sugar or grains here. The cake is sweetened with non-sugar monkfruit. The topping uses stevia sweetened chocolate. The rest is almonds, eggs and quality cocoa, so you can go ahead and have dessert without worry!
As usual, there are options. Just chocolate, chocolate-raspberry or chocolate-orange. 
Contains common allergens; eggs, soy, nuts, dairy